Cryptocurrencies have been making quite around in the news for a lot of reasons since the start of 2018. From good news to bad news, the world of digital currencies was the talk of the town globally. It saw much addition to its family as well as the faced ban by many governments in their countries. Right when Korea put a major ban on all the banks within the country on doing any kind of dealing related to Cryptocurrencies, the world of digital currencies saw a decline in its trade. It lost a lot of users not only in Korea but in other major chunks of the world. Soon after it, the world saw consequences of it. Many many currencies began banning ads related to Cryptocurrencies.
Facebook banned all Cryptocurrency ads in January 2018
Among other platforms, there was the social media giant Facebook as well. Earlier in the last week of January, Facebook announced to ban all the bitcoin ads. The company announced that there would be no advertisements for any cryptocurrency on the platform of Facebook which indeed came out as a major setback to this business. It lost in multitudes. The Social media giant declared that Advertisers would not be able to promote bitcoins and other cryptocurrencies. James Altucher who used to post a multitude of cryptocurrency ad all over Facebook faced a major setback in his business as all his ads which spread like wildfire all over Facebook were instantly taken down. And it was announced that no further advertisements can be done by Altucher in the future.
Once when the ban was put and its following actions were taken, Facebook declared that this decision that they made of putting a ban on the advertisements for binary options, initial coin offerings, and cryptocurrency was basically to stop these ads from continuously misleading and deceiving promotional and selling practices.
The company declared the 'ban' as a mean to save Facebook users from scam
The management at Facebook declared this ban as a way to save all the users from the scam ads and from the risk of being deceived by any fake ad. In an interview, the product management director, Rob Leathern said,
"We want people to continue to discover and learn about new products and services through Facebook ads without fear of scams or deception. That said, there are many companies who are advertising binary options, ICOs, and cryptocurrencies that are not currently operating in good faith. This policy is intentionally broad while we work to better detect deceptive and misleading advertising practices, and enforcement will begin to ramp up"
Facebook app announced it's lifting up its cryptocurrency ad ban effective immediately. The decision came up with a few caveats. Facebook announced that it will subsequently allow ads and related content from "pre-approved advisers," but will even now not allow ads promoting binary options and initial coin offerings.
The company ensured people that this decision was solely made due to the fact that a lot of companies in the world are not operating in their right faith. They also said that they truly admit that banning all the crypto ads would bring about a pretty broader change but this policy would make things better and improved and in their own terms, this policy 'would improve the integrity and security of our ads, and to make it harder for scammers to profit from a presence on Facebook.'
After the current news of the announcement, Facebook said that this is not a long-term plan and it might be reversed in the future by the time this plan works and results to be effective in turning down the deceit from the platform.
Facebook's sudden plan to reverse the 'ad ban' on the crypto ads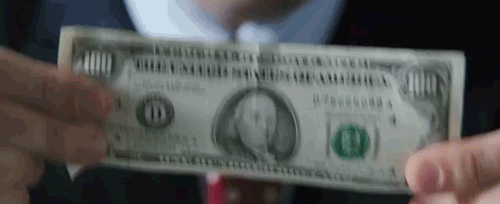 It has been six months since the ban was enacted on the ads on Facebook relating the cryptocurrencies. Now the company is all ready for the cryptocurrency ad onslaught again.
This time around, it's influencing promoters to experience an application procedure to decide their qualification. Facebook will request that sponsors incorporate on their applications points of interest like what licenses they've gotten, regardless of whether they're a traded on an open market organization and other significant foundation data in regards to their business.
How completely this data is reality checked by Facebook staff stays vague.
The organization reminded clients in a similar declaration that they should keep on flagging advertisement content that disregards its rules. At the end of the day, anticipate that some awful promotions will get past.
Facebook clarifies its new necessities will keep some crypto sponsors from having the capacity to sell their organizations on the informal organization, however, includes that its strategy here keeps on being a work in advance.
Facebook's unique choice to boycott crypto promotions was trailed by Google in March when the organization referred to the "unregulated" and "theoretical" nature of huge numbers of the publicized items. Its new approach starts this month. Twitter and Snap likewise have a few arrangements around crypto advertisements, with Twitter just demonstrating promotions for trades and wallets gave by traded on open market organizations and Snap permitting crypto promotions yet forbidding those for ICOs.
The crypto business is overflowing with tricks, so it bodes well that these real stages would require a few principles around what's permitted. As per the FTC, purchasers lost $532 million to cryptographic money related tricks in the initial two months of 2018, Coindesk gave an account on Monday. What's more, an office official cautioned that shoppers will lose more than $3 billion before the year's over.
Facebook says the full crypto promotion boycott is lifted today for affirmed sponsors.