Body fitness tips doesn't always include exercise and dieting tips. Sometimes it's about benefits of the things you were in taking but were doubting all along.
Here's what researchers think about Coffee:
The first sip of glory, the taste of heaven and the drink for life – coffee. Coffee lovers will agree that coffee isn't just a drink, it's a routine. A routine that you follow religiously!
But without further ado let's tell you what new observational study has concluded about coffee.
Coffee lowers the risk of early deaths!
In a new observational study that involved nearly 20,000 individuals who consumed at least four cups of coffee daily.
The study showed that those people had a 64% lower risk of early death compared to those who never or rarely consumed coffee.
Now we know one of the best body fitness tips:
You heard it right, coffee not only revives your soul but it lowers the risk of early death to 64%. *tadaaa*
All hail to coffee for a healthier lifestyle.
The study further showed that the reduction in risk was more prominent once people reached the age of 45. Which concluded that having more coffee when you get older, is more beneficial.
Now I know what I'll be doing after 45.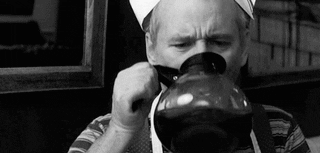 Here more about the greatest fitness tips and glory of coffee:
This magical drink not only gives a good time to your taste buds but it reduce the risk of many diseases as well.
Coffee is loaded with antioxidants," said Joe DeRupo, a spokesman for the National Coffee Association. "Many are naturally occurring antioxidants found in the coffee bean, while others are created during the roasting process. It's these compounds that science links with positive effects in reducing the risk of several diseases."
So before someone tells you that you're having 'too much' coffee, show them this health and fitness blog!